Molly Mailahn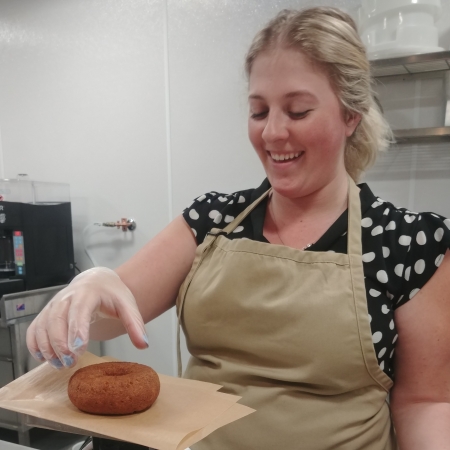 Responsibilities
I was responsible for reviewing food safety policies, updating nutritional information on various spreadsheet and labels, along with assisting during multiple food photo shoots. I also worked on a summer-long group project with fellow interns.
Accomplishments
I was put in a group during my internship and we had to create a product that we think Casey's would benefit from. We needed to put together a full business plan for our product and give a big presentation to the top executives in the company at the end of the summer.
What advice would you give?
Always try to have a positive attitude. People are more likely to help the person who is kind to them rather than someone who usually is grumpy.
Career Connections