Molly McMahon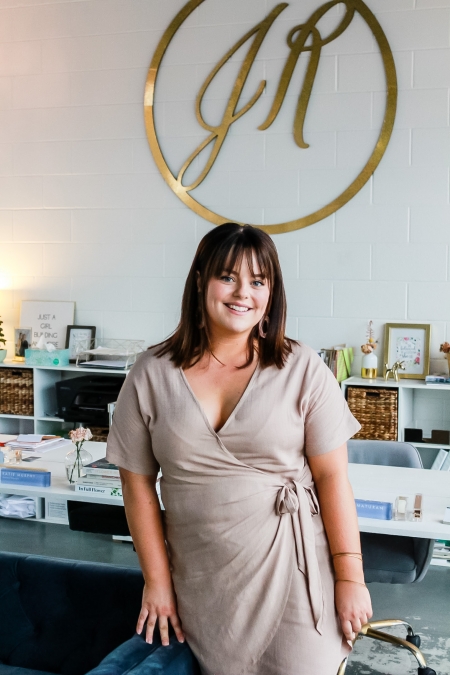 Responsibilities
With Jane Rae Events, I am lucky enough to be trusted with a wide array of responsibilities. I am responsible, fist and foremost, to learn the ins and outs of the event planning industry. This includes sitting in on meetings with clients, creating centerpiece designs to showcase, organizing inventory, setting up and tearing down events, creating social media posts, and providing day-of coordination assistance. Every day I am kept busy with planning for an event or cleaning up the workspace.
Accomplishments
I would consider my greatest accomplishment so far has to be having my designs chosen by a client. I was able to create 3 centerpieces and place settings for a real design meeting. The client ended up going with all 3 of my designs, along with taking from each to make another centerpiece. This is such a great accomplishment because I was able to encourage a client to increase their rentals and felt validation that my designs were good enough to be selected.
Learning experience
So far, the greatest lesson I have learned is that it is important to take initiative. The women I work for are so busy that it isn't ideal for me to stop and ask them questions about what to do next. It is much more beneficial for me to recognize what needs to be done and just do it.
What advice would you give?
My advice for future interns is to apply to as many internships as you can so that when you interview for them and are offered a few, you can decide which is the best fit for you. I was able to select the internship that I felt would challenge me the most while seeming to be the most enjoyable. Another piece of advice I would give is to make sure you take initiative at your internship, it is an opportunity to learn and the best way to learn is by doing.
Career Connections