Molly Spurgin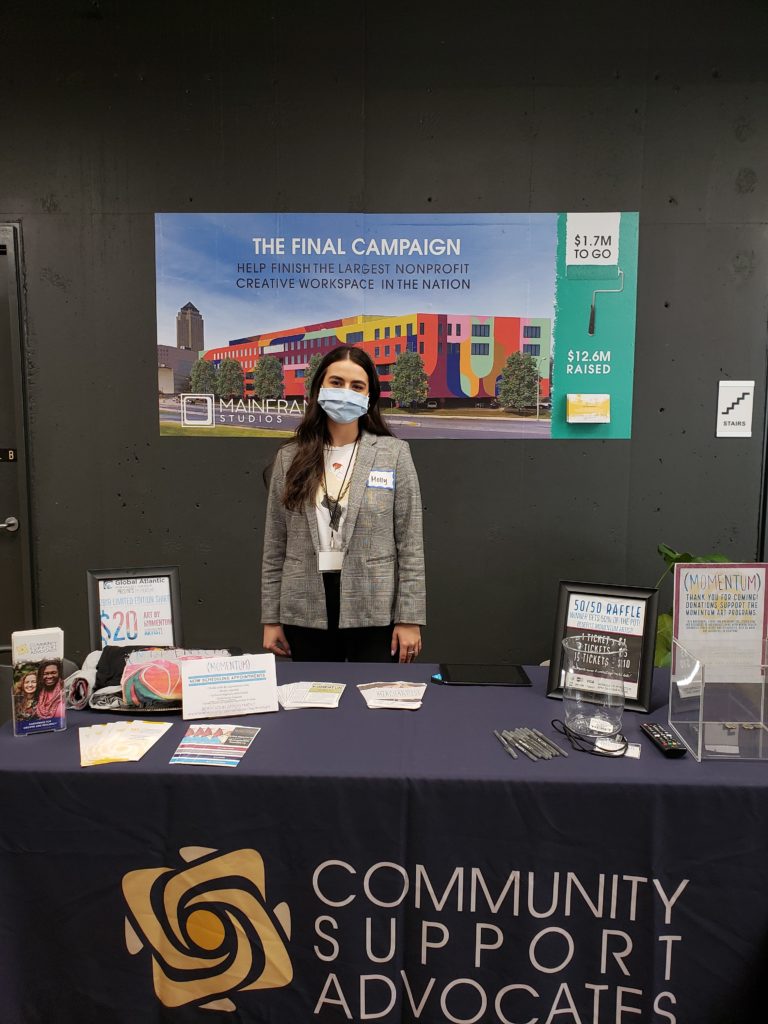 Responsibilities
I was the Momentum Art Program Event Coordinator Intern for Community Support Advocates. My job was to focus on the planning, developing, and implementation of the 16th annual Art Exhibition. This consisted of researching industry trends during Covid-19 and using Adobe Softwares to create flyers and social media posts for marketing purposes. I was responsible for contacting over 150 local artists and providers while creating a virtual gallery for 34 artists/59 pieces of art.
Accomplishments
My greatest accomplishment from my internship experience was spending months creating an art exhibition that would eventually become half virtual and half in-person all from my laptop. It was a great feeling attending the event and finally seeing it all come together and meet all of the artists that I have been in contact with. While the exhibition planning was in full force, Momentum Art Program experienced funding losses due to COVID-19. It was very encouraging to raise around $10,000 from the Art Exhibition and be approved for multiple grants to make up for our losses.
Learning experience
The greatest lesson I learned during my internship experience was to always be flexible with any changes and challenges that may appear. For example, due to Covid-19 the event I was planning at the beginning of the summer was cancelled and I ended up extending my internship into the fall in order to help create the 16th Annual Art Exhibition. Being flexible and open to change allowed me to create more opportunities for myself and the company. From this experience I learned that no situation will ever go as planned or how you imagined it would; being flexible is a great quality to have.
What advice would you give?
My advice for future students is to be a self motivated individual and be able to work independently. Not having to be micro-managed will be extremely beneficial in your future career. With that being said, my next piece of advice is just as important, be proactive and ask for help when it is necessary. Employers appreciate when you come to them for clarification rather than making assumptions and doing the task wrong.
Career Connections