Monalisa Vongsa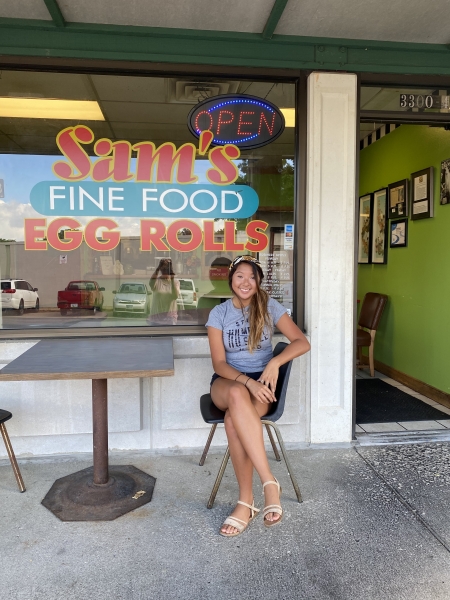 Responsibilities
Some of my responsibilities at this restaurant were to provide prompt service while taking orders and serving food in a busy, crowded restaurant. I assisted in serving the food, taking phone call orders as well as handling the cash register and card machine. I also assisted in lots of prep work that involve the front of the house as well as the back of the house. At the end of the day, I helped close by cleaning the dining room and my prep work area.
Accomplishments
My greatest accomplishment from my experience is that I learned how to prepare many of the food items in the back of the house kitchen. I learned how to prepare appetizers such as egg rolls, crab rangoons, and potstickers. It was really interesting to prepare some food items from the start to finish. I also learned how to use several new appliances in the kitchen.
Learning experience
One of the lessons I learned in my experience is to have patience and to learn how to problem-solve. Things don't always go as planned in the restaurant business, so I learned how to maintain a good attitude and to ensure that the customers have a good experience. Another lesson I learned was to multi-task throughout my busy shifts. I learned the ability to switch back and forth between tasks relatively quickly. I used this skill almost daily and learned how to prioritize my tasks in conjunction with standards.
What advice would you give?
My advice for working in this industry is to plan ahead in order to perform at your best. Planning ahead for your needs and problems and being proactive is a great way to address management issues. Displaying a positive attitude can also affect the mood of the entire restaurant from the employees to the customers. The more positive you stay throughout your shift, the more passion you have to fuel that attitude to make your shifts more fun.
Career Connections