Natalie Vaessen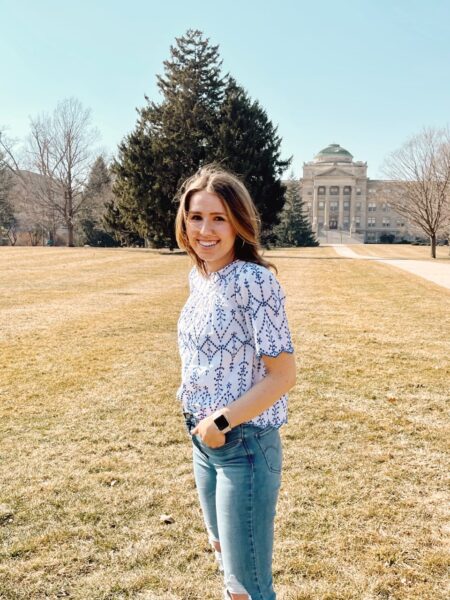 Responsibilities
I was responsible for executing design plans and running timelines on wedding days. This included a little bit of everything from working with florals and setting tables to logistical problem solving, collaborating with vendors, and assisting with anything else that comes up! I also was involved with the prep work before wedding days like assembling stationary and gathering rental items, and then the clean up as well as sorting and packing after.
Accomplishments
As a part of my internship, I was able to shadow a local florist. I loved my time there learning more about the floral industry and wedding design! I was able to assist in the shop and at venues with setup for weddings. My greatest accomplishment was the creative freedom I was trusted with there. I was able to independently create small-scale centerpieces and greenery designs.
Learning experience
One of the greatest lessons I learned from my internship experience was that everything we do as event planners is for our clients. In order to serve them well, they need to be at the forefront of our minds in every decision and detail. The events we coordinate should be a reflection of them and their style/personality!
What advice would you give?
Don't be afraid to reach out and introduce yourself to industry professionals or companies whose work you admire. I know it's said all the time, but it's true, networking is everything in our event and hospitality industries. Get your name out there and say hi, you never know what may come from it!
Career Connections