Nolan Smith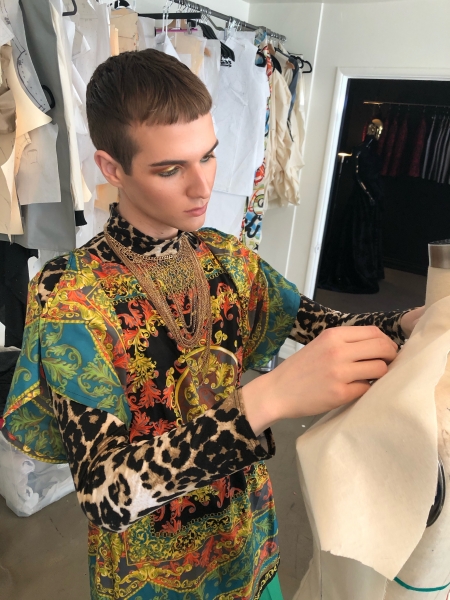 Responsibilities
I organize the office and making things presentable when clients come for fittings. I accompany my boss to downtown Los Angeles to help source specific things and purchase company supplies. I also construct garments for the upcoming fashion show. I start by patterning the pieces, then cut them in the chosen fabric that the company has sourced, and finally construct the garment.
Accomplishments
The greatest accomplishment of my experience so far is constructing garments for the upcoming fashion show. It is going to be very neat to see pieces displayed that I made in LA fashion week.
Learning experience
The greatest lesson learned is there is still a lot to learn about the industry as a whole. School has helped me along the way, however, there is so much more depth to the fashion industry that will take years of experience to learn.
What advice would you give?
Take school very seriously. Push yourself in creating things you want to make that inspire you. It may be the last time you are able to create something with only your creative direction. Showing potential employers your perspective and drive will also open more doors for you.
Career Connections