Olivia Klean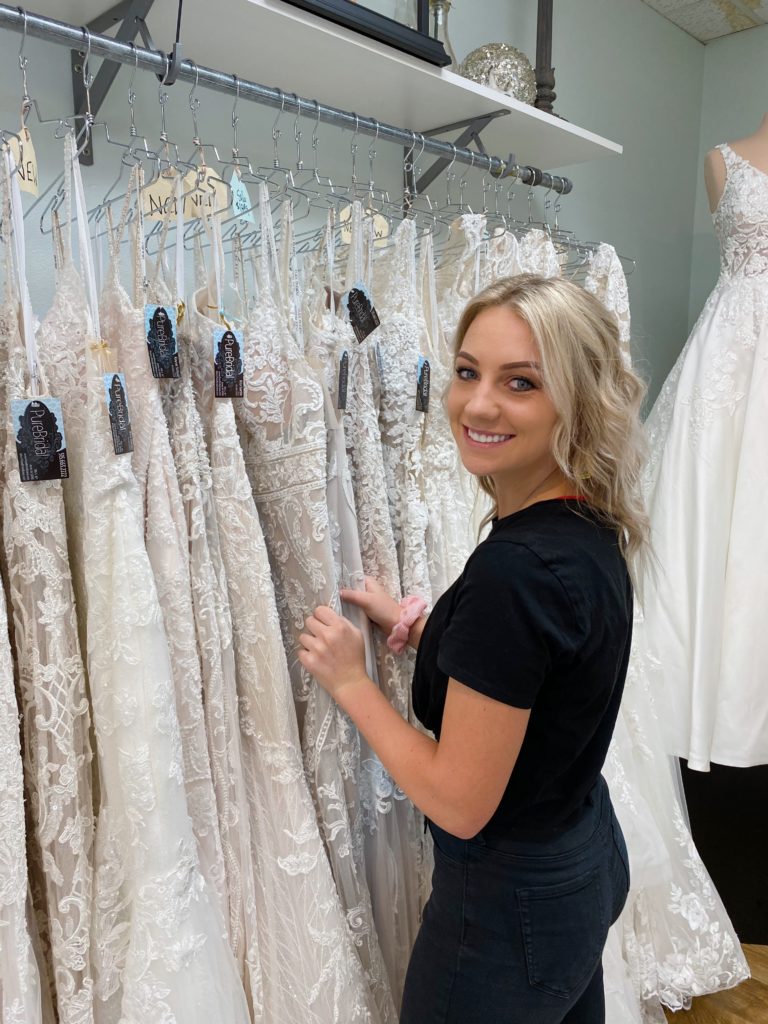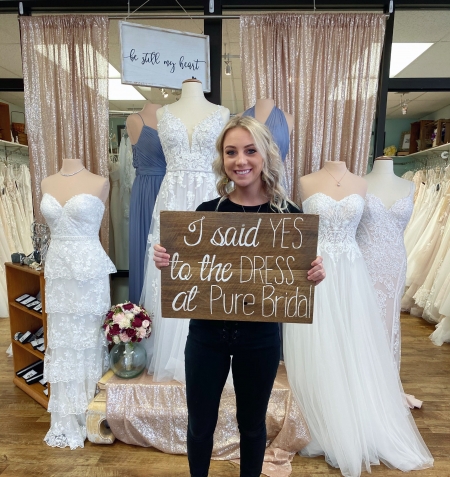 Responsibilities
My responsibilities as a bridal consultant consisted of creating bridal registration forms, checking voicemails to schedule appointments, getting the fitting rooms ready for the day, and pulling dresses for try ons and pick ups. As a consultant, I was also responsible for talking to my bride and helping her find her dream dress. Once a bride finds her dress I am responsible for taking measurements, talking about sizing and pricing with her, and creating purchase orders. Some other things I am responsible for are looking over wedding gowns as they come in, steaming them, creating pick up slips and calling the bride's to let them know their dress has arrived in store and ask when a good time is to schedule a return appointment to come pick up their dress.
Accomplishments
The greatest accomplishment from my experience is to be able to say I helped many brides find their dream dress and to experience that moment with them. That day is so important to so many people's lives and to be a part of something so special is surreal.
Learning experience
The greatest lesson I learned from my experience was how to communicate with all different types of people and how to speak with confidence. Knowing the inventory, understanding each of our designers, and being knowledgable about what customizations a bride can do to so many different dresses was a big lesson I learned.
What advice would you give?
My advice for future students is to ask lots of questions and to be open-minded.
Career Connections