Paige Matthews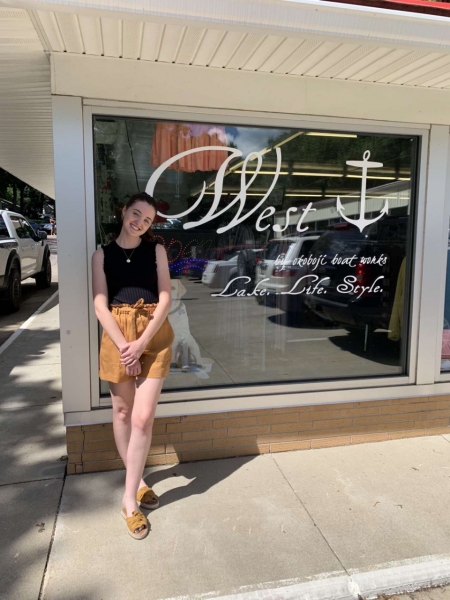 Responsibilities
●Sales – Proven ability to generate sales, add-on and develop relationships with customers ● Client Service – Ensures that the client remains the top priority while offering suggestions to complete outfits ● Store Operations and Organization – Ability to organize and lift merchandise, prioritize assignments and meet deadlines and maintain a clean store ● Merchandising – Knowledge of visual standards and techniques, and ability to implement and maintain within guidelines ● Accuracy – Ability to handle cash and provide change without error. Ability to prepare nightly deposit as necessary. Captures accurate information for all transactions including signatures, addresses, and original receipt data ● Communication – Communicates effectively with Customers, Members of Management, and Store Associates. This person must be a team player.
Accomplishments
I had the opportunity to assist the buyer to purchase Fall 2020 accessories for the boutique. I was in charge of choosing the colors and styles of Betty Hargan hand-made leather earrings. I was also in charge of updating the West Boutique Instagram daily, as well as styling outfits and completing social media photoshoots.
Learning experience
A few of the greatest lessons I learned are: confidence is key, building customer and employee relationships is very important for the overall success of the company and your own experiences, and always ask questions.
What advice would you give?
Always be yourself, have a willingness to learn at all times, and challenge yourself to step out of your comfort zone. Don't forget to make time for yourself! Self-care is crucial in order to perform to the best of your ability on the job.
Career Connections