Rachel Ogaard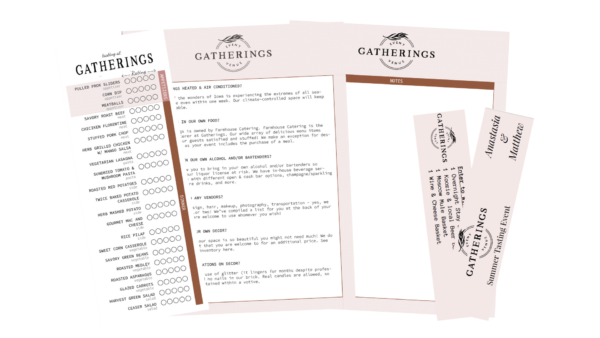 Responsibilities
During my internship I was responsible for assisting the Venue Director in planning, coordinating, and executing all events that took place at the venue. Additionally, I supported the catering staff in preparing meals and serving during events, and I coordinated bookings and housekeeping for the AirBnb on the property.
Accomplishments
During my internship one of my biggest projects was out Summer Tasting Event. I got to assist the Venue Director and Catering Manager in all the planning and I got to make all the marketing materials and packets for guests. I have included photos of them in the slide show. It was so fun to be so involved from the very beginning of the planning process.
Learning experience
I learned a lot about how much really goes into planning events even from the venues perspective, especially when you add in a catering operation. From finding a reliable linen company, to creating a floorplan that suits the clients need, to making sure the bar is completely empty if your hosting a highschool events, there are so many little things that you have to be aware of when your are planning events for other people.
What advice would you give?
Start doing internships early on, and of you can't find one, places like Reiman Gardens and the ISU Alumni Center hire Event Staff all year long. These can be very valuable opportunities to grow your experience and develop you resume. It is a great way to learn about the background of the industry. Also consider a minor in something like marketing or PR because it can really open up your opportunities during your job search.
Career Connections