Ryan Luedtke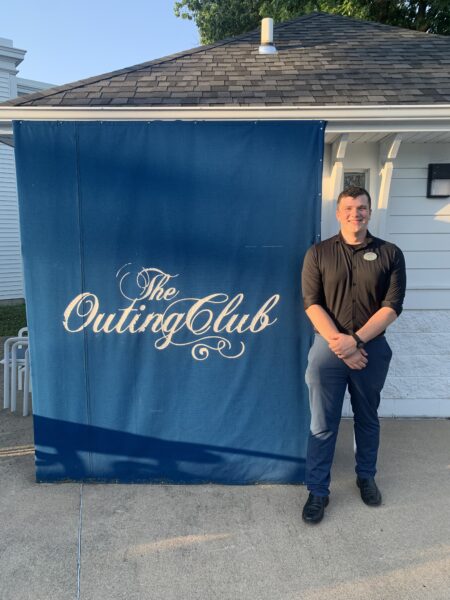 Responsibilities
My responsibilities at the Outing Club include working to set up events, opening and closing the club on days, being able to wait on tables and interact with the guests, making drinks at the bar and pub in the correct way and finally being social with everyone that I talk and come in contact with.
Accomplishments
The greatest accomplishment that I had during my internship was being able to plan my events and complete them in full. I started by talking with the client, planning what the day would be like and talking about the food and drinks. Then I went and actually set everything up in the system. Lastly the day of I was the lead person in charge with my team. Just being able to see people were having a good time felt amazing.
Learning experience
Some of the greatest lessons that I learned from my experience at the Outing Club is how to really talk and interact with the guest on a more personal level. Really getting to know their names and knowing what the members like and how they like certain items really gets you on a more in-depth level. The connections that you are making and the people you are getting to know is definitely one of the best parts of my internship.
What advice would you give?
The advice that I have for you who are going into your internships in the hospitality field is do what you love. I go in to work and really make everyday the best day I can. I enjoy the people that I work with, I make new friends and love all of the members. I am excited to see what is my future in any career that I pursue within the industry.
Career Connections