Rylee Lamb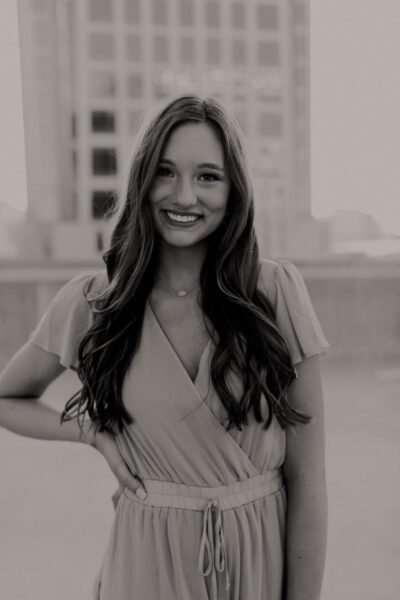 Responsibilities
As an intern for White Willow I have many responsibilities which can be categorized into two different areas; coordinating and set up/tear down. When setting up my responsibilities include, gathering, loading and unloading rental items into vans/trucks for the weekend, setting up ceremony and reception areas in adequate timing, putting together floral arrangements, and most importantly bringing the clients vision to life. My responsibilities as a coordinator include checking in with all vendors at the site, keeping the wedding party on time with the schedule, transferring décor and floral to other areas if needed, and catering to any needs of the bride and groom.
Accomplishments
I think the greatest accomplishment of mine from my intern experience is getting recognition and compliments from both clients and guests of weddings telling me how great of a job I am doing and that they believe I will have a successful future in this industry. It is really rewarding to hear from others that they believe I am doing a great job at my work and it makes me love what I am doing even more.
Learning experience
One big lesson that I have learned from being an intern is to always listen and be ready to learn. You learn something new every day whether it be a small or big task, which I believe is something fun about the event industry, since I love to continue to learn from others and things around me. I also believe that being a good listener and effective communicator is crucial in this industry because it is so face paced and it is important to get the job done efficiently.
What advice would you give?
My advice to future students studying event management is to be open to new work opportunities and explore your options. I have learned so much about the industry and about myself just by taking every opportunity I can get because it allows me to see what I like and what I do not like. I never knew that what I am doing as my internship was something that I would enjoy so much and that could give me so many great experiences.
Career Connections