Sarah Hedrick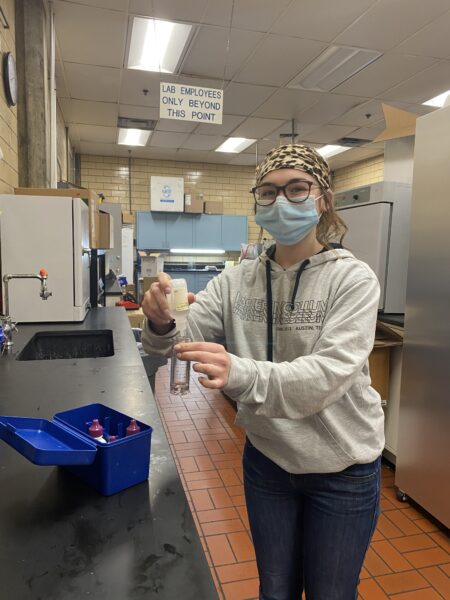 Responsibilities
During my internship, I was in charge of several important aspects of food safety and quality assurance in a pork processing plant with JBS in Louisville, Kentucky. I conducting temperature logging tests of retail products, writing ractopamine free letters, and label verifications as a part of the Quality Assurance department. For the Food Safety department, I assisted with Peracetic Acid checks, morning pre-op inspections, and morning cooler carcass temperature checks. I was also able to help train our Quality Assurance Techs with our Never Fed Beta Agonist and our PQA: Verified Export programs.
Accomplishments
My greatest accomplishment during my internship would be learning to conduct the responsibilities of a Quality Assurance Supervisor in a very short amount of time while still taking the time to learn as much as I could. I also received a full time job offer at the end of my internship for when I graduate in May of 2022.
Learning experience
The greatest lesson I learned this summer is that it is important to be flexible. Anything can happen and can ruin your original plan, but it is important to be able to adjust to a changing situation and make the most of every situation. Life can be very unexpected which makes being flexible a very important lesson to be learned.
What advice would you give?
My advice to young and future Culinary Food Science students would be to take advantage of the opportunities that are presented to you, but to also put yourself out there and make you own opportunities. By putting yourself out there and being yourself, people will notice you.
Career Connections