Skylar Bundridge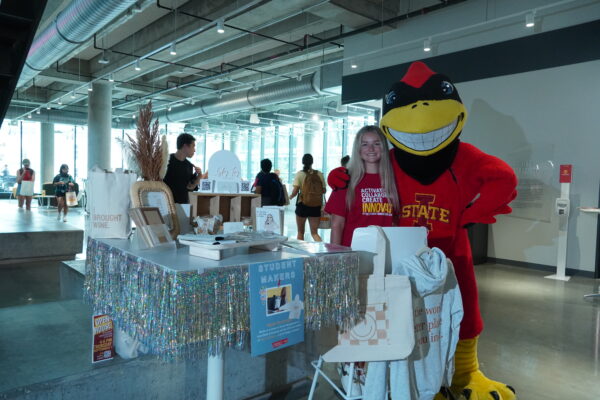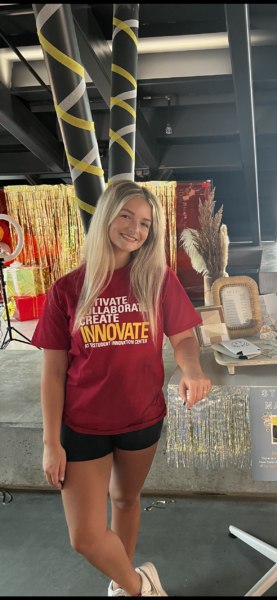 Responsibilities
I have had a variety of responsibilities during my internship. I assist in the logistics planning and execution of a variety of events held in in-person, virtual, and hybrid formats. I provide support before, during, and after events by setting up rooms, cleaning as needed, and being available for questions and technical support. I also support the communications department by contributing written and graphic materials for use on the Student Innovation Center website, social media accounts, email campaigns, and print promotions.
Accomplishments
My greatest accomplishment during my internship experience was taking the lead on the first annual "Student Innovation Center Housewarming." The leaders in this department gave me a very serious and important role in the creation of this event. I was able to contribute ideas, plan, and execute this event from the first team meeting to the day of. This felt like a huge accomplishment to me because I had a lot of responsibility in creating the standard for an event that will continue forever.
Learning experience
I learned many great lessons during my time at the Student Innovation Center. One of the greatest lessons I learned is that not everything will go as planned. No matter how much we planned or tried to avoid little mistakes or mishaps, things happened. You must always plan for the unplanned and remain calm and professional when they happen. Another great lesson I learned is how important the marketing of events and programs can be. There were several times that we would have small workshops or learning communities that were not very popular, but after rethinking the timing and construction of the social media posts and emails we had much better turnouts.
What advice would you give?
For future students in my major, I would advise you to soak up all of your time at your internship and think about what you can do to make the most of it. Your internship is a time to gain knowledge and put what you have learned in the classroom to use. It is not just a job, it is an experience. Dive deep and find what you can do to enhance that experience!
Career Connections