Sommer Scheuermann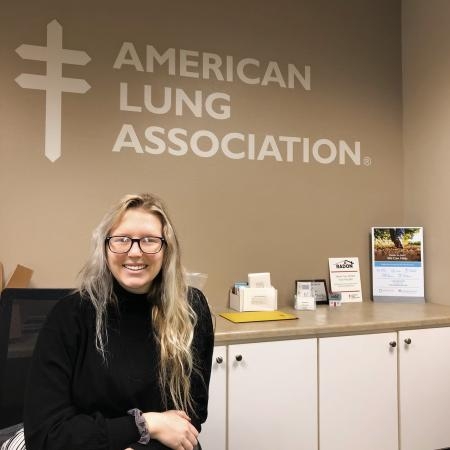 Responsibilities
Assisting with data entry, tabling promotional events, mailings, event promotion dissemination and volunteer recruitment. Brainstorming and providing creative ideas to execute a successful marketing, recruitment and fundraising plan. Gaining technical training by utilizing special event databases and social media platforms
Accomplishments
Being in charge of the volunteer recruitment for the big event, The Fight for Air Climb. This is the big event of the year that the American Lung Association puts on to raise money. Volunteers are a huge part of what makes the event so successful and being put in charge of recruiting 200-300 people to help and then actually being in charge of all of them the day of the event is what I would say I am most proud of because that is a lot of responsibility for such a large event.
Learning experience
I think throughout my internship so far I have learned how to communicate and be able to sometimes say "no" to things while still being respectful and honest. The event industry can sometimes seem like its all about people pleasing, but I have learned it's also important to set boundaries and be able to be assertive.
What advice would you give?
My supervisor said that one of the reasons that she hired me was because I had a lot of experience. I worked in food service and retail which doesn't have anything to do with event management but she really liked the fact that I had work experience. Having a job shows that you're able to balance school with work and that's what a lot of employers are looking for.
Career Connections