Sydney Chambers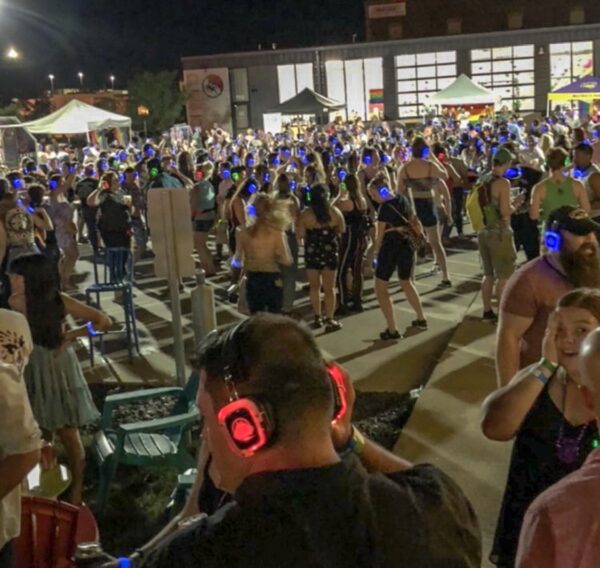 Responsibilities
During the Summer of 2021 and going into the Fall of 2021, I interned for In Any Event located in Des Moines, Iowa. In Any Event's biggest productions are the Iowa Craft Brew Festival, Oktoberfest, and numerous Silent Disco's for larger festivals such as Pride and the Iowa City Block Party. As an intern, my main responsibilities were assisting in coordinating and working these large-scale events, collaborating and working closely with food vendors and other local organizations, and managing the Silent Disco DSM and Oktoberfest social media platforms.
Accomplishments
My greatest accomplishment during my internship experience was getting to run a meeting with an outside organization on my own. While both of my managers were on vacation at the time, I was able to assist in helping things run smoothly in the office while they were away by making sure that things were still moving forward in planning for our upcoming events. It was exciting to feel like I was doing "grown-up" work and be able to put my new skills and knowledge to use. I have also gained a new perspective and appreciation for everything that goes on behind the scenes in the event industry.
Learning experience
I think that the greatest lesson I learned is to not be afraid to ask questions. It can be very humbling to simply not know what you are doing and learn that it is completely okay to ask for some clarification and extra guidance on a task. It is always better to have too much communication and ask too many questions than not enough!
What advice would you give?
My advice to future students is that when searching for your internship, don't feel like you are limited with what you see posted. Feel free to do your own research and reach out to companies that you are genuinely interested in to see if they hire interns. You will be surprised by the responses you get and being somewhere that you are truly interested in will make your internship experience that much more enjoyable!
Career Connections