Sydney Peterson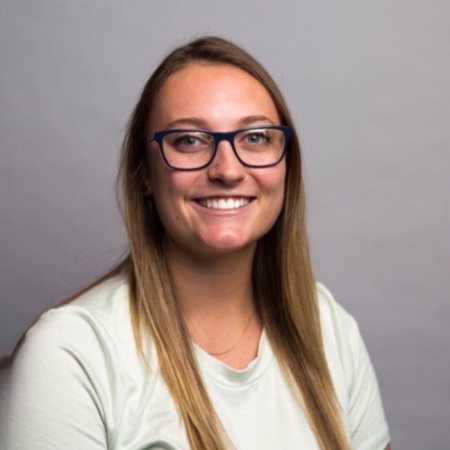 Responsibilities
As an intern I do a lot of different things everyday. I help with whatever is needed for any event that is coming up or that is a little farther in the future. Most of the time my supervisors give me social media tasks. I have made posts for an event that have dates planned on when they need to be posted publicly (so there could be like 12 posts that will be ready for the time leading up to the event), making infographs for them to hand out to the people at the event or before it, etc. I have also been lucky with having a lot of responsibility from my supervisors, they like to give me an idea and then see whee I can go with it. Everyday is something new, and sometimes days are the same work but for a different event. I love how everything is up in the air and it helps me learn more about a lot of different types of events and showing all the different steps that each need.
Accomplishments
One thing I was on lead for was planning to add a small activity during an event to get kids and families to learn more about the Zoo and the animals that we have. The activity I came up with was a mini scavenger hunt where kids get a sheet of paper and have a blue that leads them to an animal and a keeper to get a stamp and learn a little fun facts about those animals and they will later receive a prize when completing the whole hunt. Another thing I find to be a huge accomplishment I have gained from this internship is my creativity. I have been able to learn so much on how I can create a logo and design A-frames for welcoming guests, the inforgraph is a busy sheet to make people interested, and coming up with fun social media posts. I think this will help me with my Advertising minor I have and its something I can use anywhere I go.
What advice would you give?
Find as many internships as you can. I waited longer than I should've and I wish I started earlier. Having a lot of experience will help you anywhere you go and you can take all that from every job and apply to another. I am very thankful I got this internship. Starting with a non-profit business has taught me a lot about how to budget better and how important donors and sponsors are. I would recommend this internship to anyone who asked it isn't too hard but it isn't easy, and you get to see amazing animals and help teach people about that a lot about our endangered species.
Career Connections