Taryn Johnson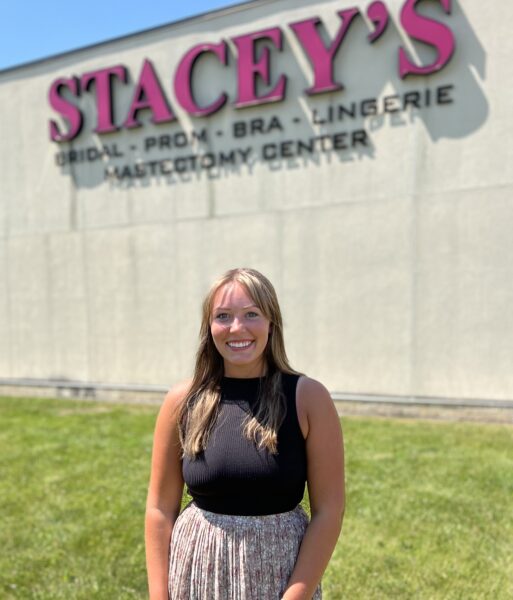 Responsibilities
During my internship I primarily learned new techniques for how to complete alterations and how to lead alterations appointments. However, I learned about the merchandising side of the industry as well. I was taught about the buying process when ordering from some of the top bridal designers in the country and how to process new inventory.
Accomplishments
My greatest accomplishment during my internship experience was my final project. For my final project, I took an early 2000's prom dress and completely revamped it! I started out by detaching the bodice from the skirt of the dress and then altering it from a size 16 to a size 6. I completely redesigned this gown into an "Under the Sea" themed dress with seashell cups made out of the leftover fabric.
Learning experience
My internship taught me how to think quickly on my feet. If a problem occurred or a customer was not happy with the outcome of their alterations or customizations, the seamstress and I had to quickly come up with a solution. This internship gave me more confidence in myself as a designer. When working in bridal, you aren't just altering a dress, it's a memory.
What advice would you give?
The best advice I can give for students in search of an internship is to just reach out to a company, even if they don't have a job listing posted! Stacey's Bridal had never had an intern before me, but I wanted to learn alterations! If I hadn't made the first move, I never would've gotten this opportunity.
Career Connections