Taylor Willer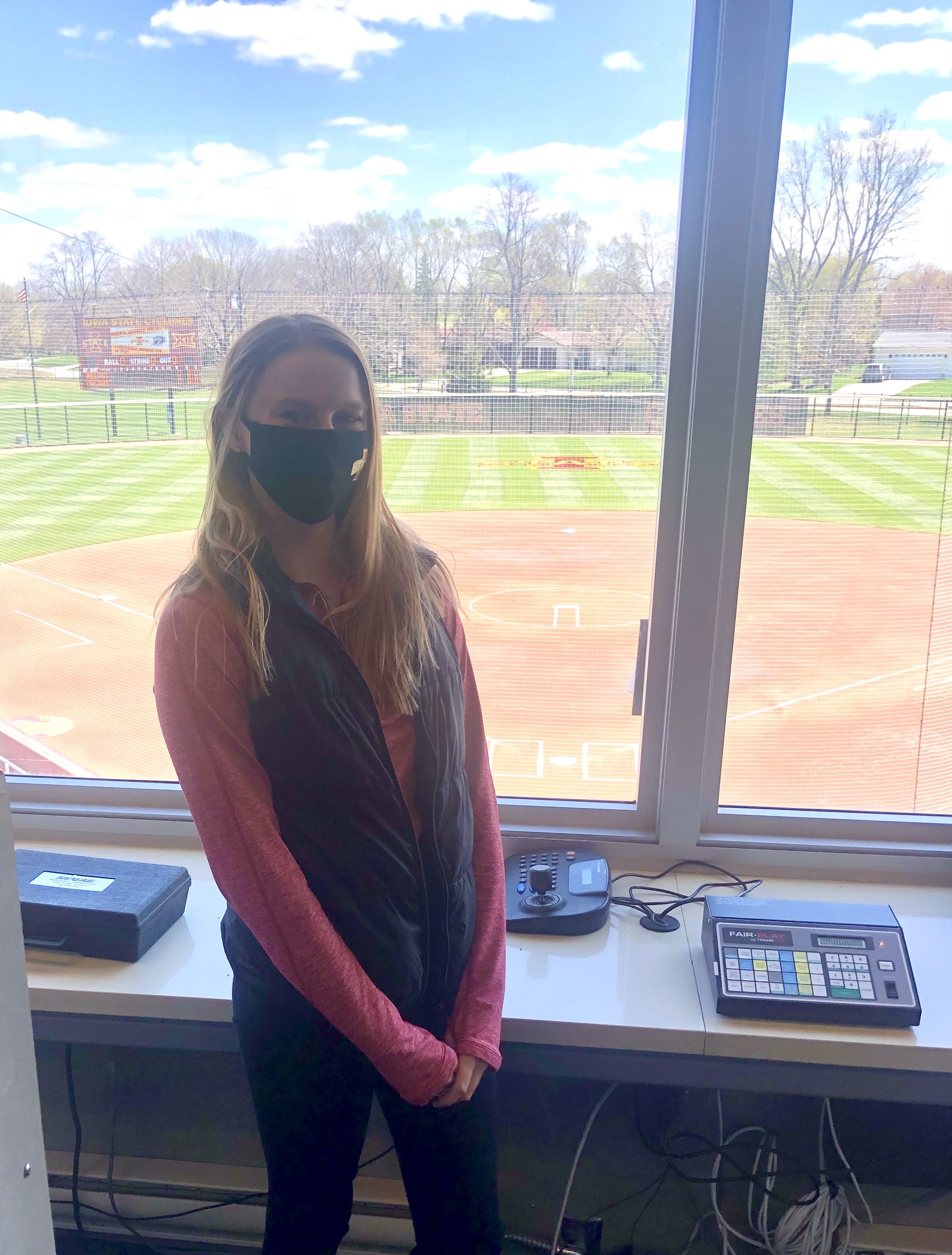 Responsibilities
During my internship I helped with the game operations. In game operations you help to get the facility ready to go for the game and escort teams to where they need to be at the start of the game. You also make sure that the stadium is clean and ready to go and that spectators know where they can sit. Game operations also includes making sure officials show up and know where they are supposed to go. Overall, game operations have many different responsibilities so everyday it is different.
Accomplishments
My greatest accomplishment during my internship was being able to successful run a softball game by myself. This included set-up for the game, during the game, and clean-up after the game. Before the game I oversaw unlocking all gates and doors, turning on the scoreboard, making sure COVID cautions were in place, assisting with bus parking, escorting the visiting team to their dugout, and escorting the officials to the field. During the game I was in charge of monitoring the facilities to make sure everyone was following our policies and counting how many spectators were in attendance that day. After the game I made sure that the officials were escorted back to their locker room and started clean-up. Clean-up meant that I walked the bleachers to make sure all trash was picked up, putting away all signs that were set out, turning off the scoreboard, and then locking the gate after everyone left the park.
Learning experience
The greatest lessons I learned through my internship was the need for teamwork. Without teamwork it is extremely hard to make sure that the game or event runs smoothly. Everyone needs to be able to work together to create a memorable experience for the participants and spectators of the game. I also learned the importance of communication within your work team. If you are not communicating with your coworkers a lot of things can get missed or things can go wrong.
What advice would you give?
My advice is to be the person who shows up and does the work before being told it needs to be done. It makes everyone's job that much easier, and you will get more out of the experience. You also do not want to be remembered as the person who did the bare minimum, it is a small world, and it gets even smaller when you start working in the industry you want to work the rest of your life in; you do not want the fact that you did the bare minimum to come back and cost you your dream job, people talk.
Career Connections