Tom Pliml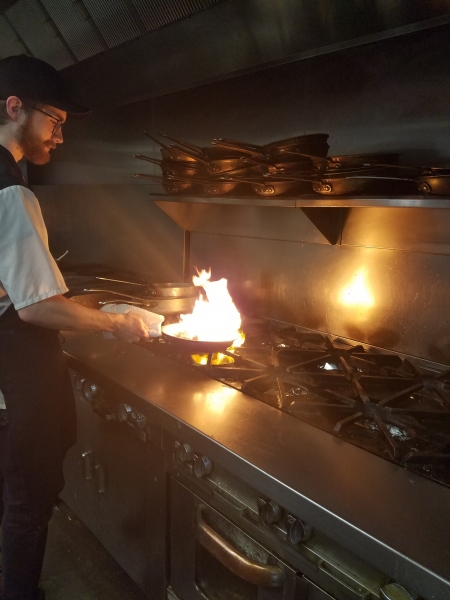 Responsibilities
Sous Chef • Prepare and operate food service with cooperation and coordination of kitchen staff • Cook food with small team to serve 150+ plates a service • Delegate tasks to other chefs including, preparing food and cleaning • Work closely with the executive chef to design and diversify menu items
Accomplishments
My greatest accomplishment from this experience was being promoted to sous chef. This accomplishment gave me greater responsibilities such as, managing the kitchen and aiding in menu design.
What advice would you give?
Future students seeking a job similar to the one that I had should be prepared for an intense experience. Although at times there are moments of peace when in the kitchen, a majority of it is spent in a fast paced, physical environment in which there is little room for error. The learning experience and gratification from a job like this is unlike any other.
Career Connections