Trevor Eder-Zdechlik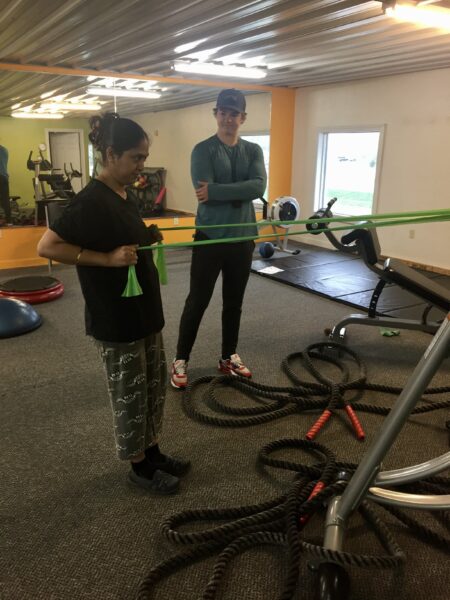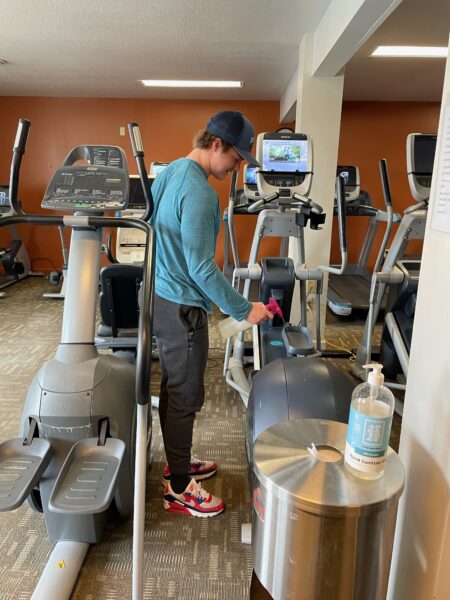 Responsibilities
One of my responsibilities during my internship included assisting and shadowing my manger train her clients. I also had the opportunity to develop exercise programs based on the clients' goals through the Anytime Fitness program builder software. I was responsible for giving potential members tours of the facility, and then signing them up if they were interested in starting a membership. I also was responsible for cleaning the facility each day which is an important part of the job at any fitness facility. Another responsibility I had was assisting my manager with office functions such as answering the phone or inviting in potential members in for a tour or a 7-day free trial.
Accomplishments
My greatest accomplishment during my internship experience was being able to write up a program for a member who was moving back to her home country of India. She doesn't have any equipment, so I created an exercise program with many bodyweight exercises as well as band workouts that will be easy to use in a small area. I walked her through the program and demonstrated the workouts for her. I made sure she understood the exercises and asked her if she had any questions. She was so grateful for my help and it was so rewarding to know that I made a difference in someone's life.
Learning experience
The greatest lesson that I learned from my experience was that everyone starts somewhere whether that be in a fitness setting or in something else. It is important to give people the same kind of respect that you would expect from someone else. I also learned from my manager to "always answer the phone with a smile" which will make you sound more friendly when talking on the phone. This is important for talking to potential members who are looking for a happy and friendly staff. Another lesson that I learned is that as a personal trainer it is extremely important to block out all outside distractions before training a client. They are paying you for a service and should be 100% dedicated to them and their fitness goals during their time that they payed for.
What advice would you give?
One piece of advice I would have for future students in my major would be to get CPR certified before you graduate and to also get a certification that is NCCA accredited. I would also recommend researching the different types of fitness settings so that you are prepared for what kind of internship you would like to have in your last semester. My last piece of advice would be shadow experienced professionals as much as possible. This will help give you an idea on if that setting is something you would want to make a career out of or not. Time flies so enjoy it!
Career Connections