Cassidy Frame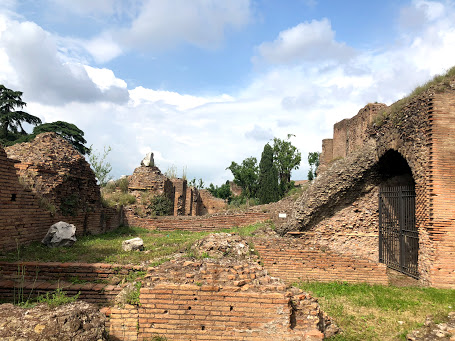 Major: Elementary Education
Class: Junior
Timeframe: May 7, 2018 - May 28, 2018
Type of Experience: Faculty-Led Program
Program: School of Education in Rome: Disciplinary Literacy
Destination: Italy
Overall Experience
I have traveled many times before but this was my first trip aboard. My experience in Italy was amazing! Italy has been one of the many places I wanted to travel to because of the history and art located there. I was able to see the historical sights I had studied in classes and always wanted to see in person.
Memorable experience
The most memorable experience I had from my three weeks in Italy was walking around the Colosseum, Palatine Hill, and the Roman Forum. It was incredible to see the ruins and be in the same spaces as the Romans so many years ago.
What advice would you give?
My advice for other students would be to do some research on the area you plan on going to find things you want to see or do while you are there. I would also suggest having a tentative outline for the time you will be spending there. My last piece of advice would be to journal about your time aboard while you are experiencing it!
How has this experience impacted your life?
My experience in Italy forced me to be more comfortable being uncomfortable. Before I left I was nervous and unsure what to expect, by the end of the trip I wasn't ready to go back. I am now more confident in myself.
How did you learn about this experience?
I first learned about international study programs through my adviser. She helped me find a trip that I was interested in and fit with my major. Once we had selected one I received an email about the trip.
International Connections