Iowa State University joins Carnegie Project to transform education doctorate
Faculty News
Research News
Diversity and Social Responsibility News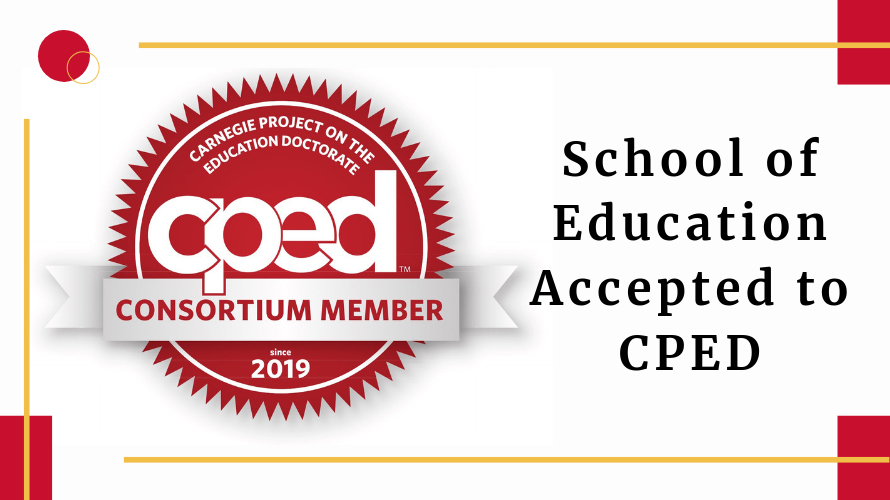 The Iowa State University School of Education has joined the Carnegie Project on the Education Doctorate, effective immediately. The School of Education is one of nine institutional members recently admitted to the project's consortium, which is working to transform education doctoral programs to meet the educational leadership needs of the 21st century.
Iowa State is among fewer than 20 land-grant institutions that have joined about 90 other universities in the consortium. Members network to stimulate each institution's work and provide space for sharing, learning, and offering feedback in a national dialogue across faculty, students, and administrators of Doctor of Education — or Ed.D. — programs.
School of Education Director Marlene Strathe shared what the acceptance into the Carnegie project means for faculty.
"Being one of nine accepted institutions that are joining the Carnegie consortium demonstrates Iowa State University's commitment to preparing educational leaders who will focus on equity and social justice," Strathe said. "The insight, guidance, and professional supports offered through participation in the Carnegie project will strengthen and grow the School of Education faculty members."
Strathe said membership in the consortium will also help ensure the rigor and relevance of Iowa State's Ed.D. program.
"Due to Iowa State University's membership in CPED, ISU education faculty will be able to tap into the consortium's rich research base on how best to design accountable, high-quality education degree programs," Strathe said.
The School of Education is accepting student applications for the Ed.D. program until Wednesday, May 1 for classes that begin in August 2019. Students can choose between two tracks. One track focuses on preparing community college leaders. The other is designed for P-12 systems-level educational leaders, and can lead to a recommendation for licensure as a school superintendent.
The program was approved by the Iowa Board of Regents in November 2018. Leading up to the approval, a task force appointed by Strathe worked with the consortium to survey the educational needs of educational leaders. Adhering to the Carnegie project framework, Isaac Gottesman and Lorenzo Baber, associate professors, and Anne Foegen, professor and director of graduate education and interim associate director of the School of Education, drafted the successful proposal to establish the transformational Ed.D. program.
Key contacts
Marlene Strathe, director, School of Education, 515-294-2336, mstrathe@iastate.edu.
Anne Foegen,director of graduate education and interim associate director of the School of Education, 515-294-8373, afoegen@iastate.edu.
News