Iowa State University alumna LuJing Johnson receives Fulbright
Research News
STEM News
Alumni News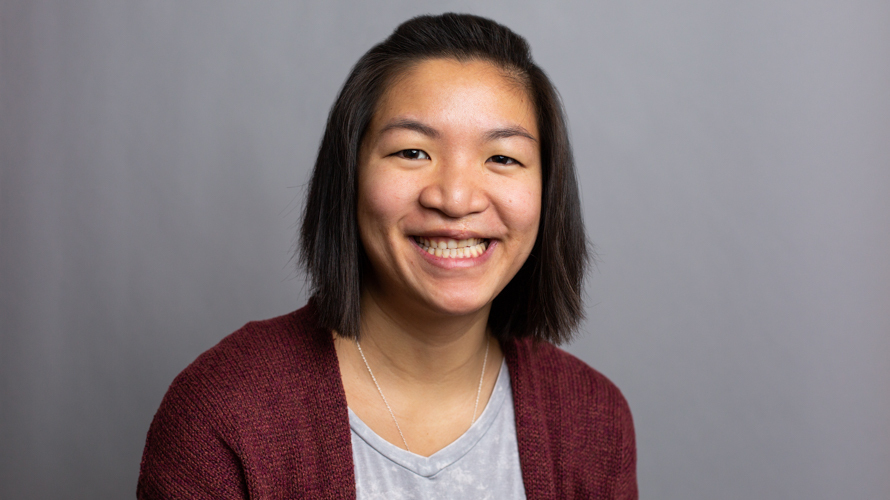 Iowa State University alumna LuJing (Lulu) Johnson has been named a Fulbright U.S. Student Program Finalist. As a Fulbrighter, Johnson will serve as an English teaching assistant in South Korea, beginning in January 2021.
English became a second language for Johnson when as a young child in China she was adopted into an American family. In South Korea, she aims to employ the language learning methods she found most helpful then while helping Koreans learn English.
Johnson, whose hometown is Hopkins, Minnesota, graduated cum laude from Iowa State in December 2018, with a bachelor's degree in nutritional science, within the pre-health professional and research option of the major.
At Iowa State, Johnson received the Dean's Recognition Award from the College of Human Sciences, and completed the Honors program with a culminating research project on obesity gene association within the mass public.
During the spring semester of sophomore year at Iowa State, she studied at the University of Granada in Spain. She also traveled to several countries in Europe and along the Pacific Rim.
She was a member of the Golden Key International Honour Society, and earned the Presidential Award for Competitive Excellence Scholarship. From the Department of Food Science and Human Nutrition, she was also awarded the Doris A. Adams Scholarship, the Winter Randall Scholarship, and the Bepler Scholarship.
As part of her Fulbright efforts, Johnson will tap her elementary school connections in the United States to set up an international pen-pal program in South Korea.
She plans to bring back to the U.S. a working knowledge of conversational Korean and a new understanding of Korean culture, lifestyle, and history, to help engage her patients in healthful habits when she becomes a physician. She might also work in an international humanitarian medical organization.
"I would like to work with the Asian population that resides in Minnesota, which include over 15,000 Koreans and Korean Americans," Johnson said.
The Fulbright Program provides students, scholars, teachers, artists, and other professionals — chosen for their academic merit and leadership potential — with opportunities to exchange ideas and contribute to finding solutions to shared international concerns. The program is funded by an annual appropriate from the U.S. Congress and the U.S. Department of State, and overseen by the Bureau of Educational and Cultural Affairs.
Key contacts
Anne Grevstad-Nordbrock, program coordinator, Iowa State University Study Abroad Center, 515-294-9638, annegn@iastate.edu
Cathy Curtis, communications director, College of Human Sciences, 515-294-8175, ccurtis@iastate.edu
News