Project SEARCH continues to expand across Iowa State's campus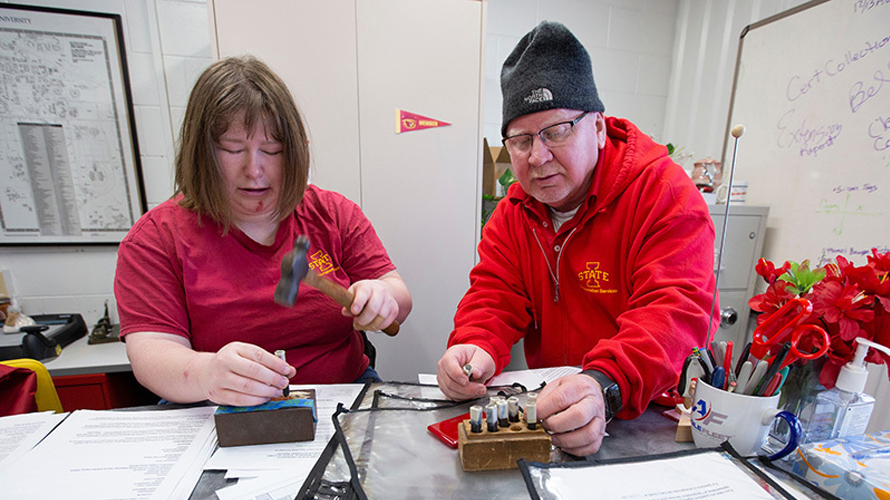 Project SEARCH, a national internship program implemented in 2016, has expanded to 15 sites on campus to provide work experience for people with disabilities. Interns help university officials in different departments complete tasks ranging from data entry and inventory to sorting and maintenance.
The program began in the College of Human Sciences through a partnership with The Arc of Story County, a nonprofit organization that supports individuals with intellectual and developmental disabilities. In the first two years, four interns were selected, which then increased to 10 this fall in an expansion all across campus. Next school year, 14 intern spots will be available. 
"[Project SEARCH] has changed the environment and culture at each one of these units," said Linda Lind, senior lecturer in the School of Education and Project SEARCH faculty liaison. "These people are making such a big change, and it is heartwarming."
Read the complete Inside Iowa State story here. 
Key contacts
Linda Lind, senior lecturer, School of Education, 515-294-2657, lslind@iastate.edu
Glen Hansen, program coordinator, Transportation Services, 515-294-7552, butchh@iastate.edu
Jeff Budlong, ISU News Service, 515-294-6136, jbudlong@iastate.edu
News