Claire Burger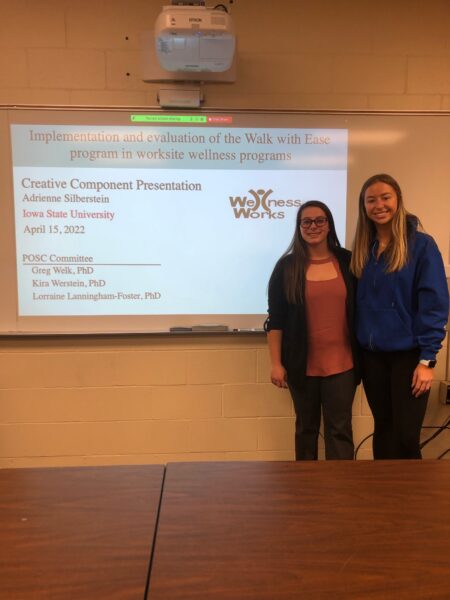 Responsibilities
During my internship, I had a wide range of responsibilities. I coordinated communications in connection with the Walk with Ease program. I also managed 3 social media platforms while promoting, and creating content for Wellness Works. I assisted with programming across the state with both Walk with Ease in the Worksite and also Walk with Ease Community.
Accomplishments
My greatest accomplishment during my internship was noticeably making a difference in peoples lives. It is so great to see that what I was doing was actually impactful to people's overall health.
Learning experience
I learned a lot about effective communication skills. A lot of my internship was online which required a lot of good, prompt communication through everyone involved.
What advice would you give?
I think it is important to be open to new opportunities. I definitely didn't know exactly what to expect, but I kept an open mind throughout my internship experience. It made the time so much more impactful, and I really learned a lot.
Career Connections