Keilen Bryant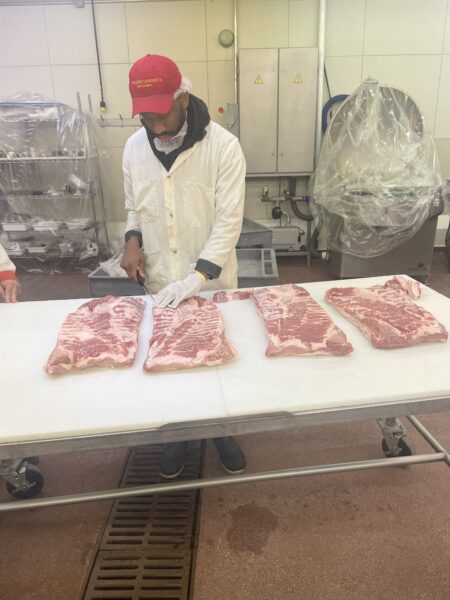 Responsibilities
Work with staff and grad student with processing, slaughtering, analyzing products. Learning how to us operate basic processing equipment. Learning basic plant operation procedures and following good manufacturing practices Practicing food safety and plant sanitation rules
Accomplishments
During this internship I was given the opportunity to develop 2 of my own products for the American Association of Meat Processors National Processed Meat Competition. I was able to produce my own variations of those products and place both in the competition. I attend the AAMP Convention and was able to met people with different experience working in Meat Processing Industry. I won 2nd place in one of the categories in the collegiate competition of the convention and was able to get feedback on my product from professionals in the industry.
Learning experience
Being able to take criticism and being able to problem solve when something goes wrong, if something didn't work out it is okay to go back to the drawing board.
What advice would you give?
Be open-minded to the opinions of others as the information they give you can be very helpful.
Career Connections