Morgan Dirkx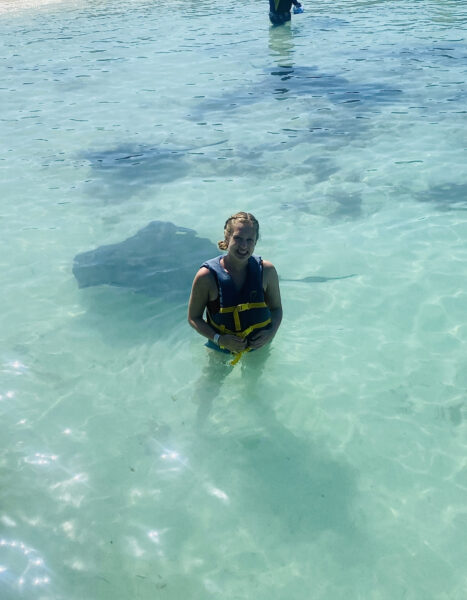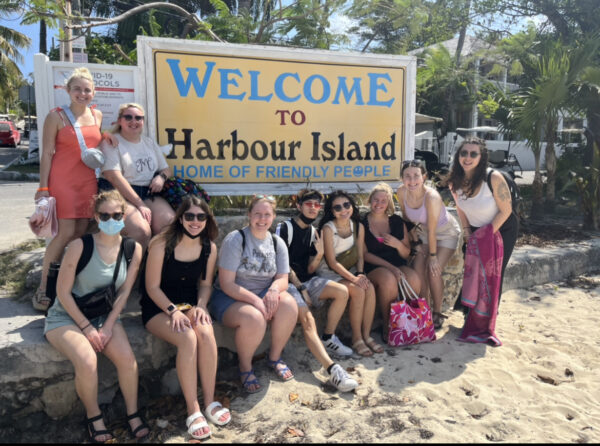 Major: Event Management
Class: Junior
Timeframe: Spring Break 2022
Program: Introduction to the Bahamas
Destination: Bahamas
Overall Experience
My experience in the Bahamas was so fun and educational! I learned a lot about Bahamian culture, history, the event and hospitality industry in a large tourism location, and their schooling programs. I met so many new people from all over the world, connected with locals, learned about their lives, and made many new friends.
Learning experience
I learned how to be more flexible and allow things to happen. I didn't know what to expect on this trip, and I had no control over our days, but I quickly learned how important it is to go with the flow, take in every moment, and, most of all, have a positive attitude.
What did you not expect?
One of the biggest learning experiences for me was learning how Bahamians live. Everyone thinks of the Bahamas as a vacation spot with luxury resorts and beautiful beaches but fails to know how Bahamians live and what the country is truly like. I saw a lot of poverty, homelessness, and unemployment and learned about difficulties citizens have with the government and making a living. This was eye-opening to me and helped me see what the world is really like. Though we see places as vacation destinations, real people live and work there, and we need to do better about learning about the realities of the people.
What advice would you give?
Do it! It is scary to try something new and go somewhere out of your comfort zone, but you will learn a lot and make lifelong friendships. Take the jump!
How has this experience impacted your life?
This trip opened my eyes to the event and hospitality industry on a worldwide scale. It was very educational to learn about how each country is connected within the industry and the similarities and differences between management, operations, culture, and expectations. This trip has also given me connections to industry professionals in the Bahamas and taught me about professionalism across cultures.
How did you learn about this experience?
I learned about this opportunity on the CHS study abroad website.
International Connections