Iowa State University's Science Bound program honored for inspiring STEM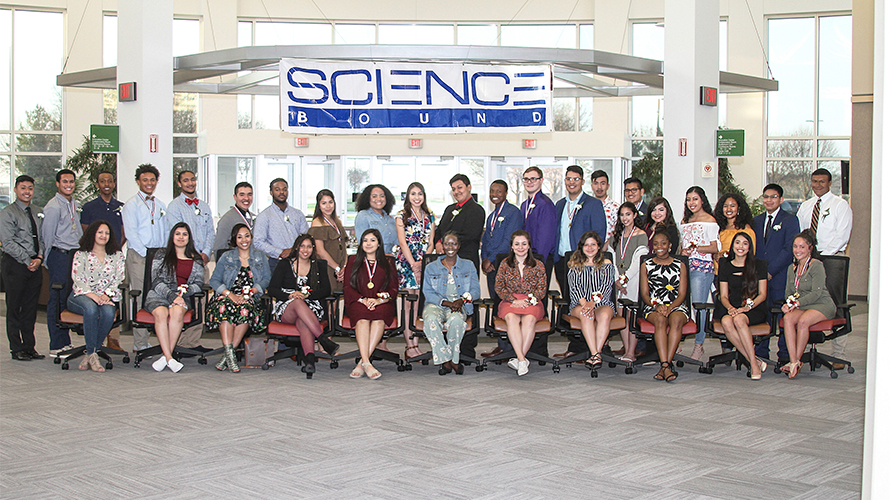 "It is a great honor for us to be recognized for the achievements of our committed staff, teachers, families, community partners, and program champions of today and yesterday," said Alexis Campbell, director of the Science Bound program. "For more than 25 years Iowa State University Science Bound has grown and prided itself in preparing talented students across Iowa. We are beyond grateful for all of the support, and look forward to our continued growth, ability to provide impactful programming, and the opportunity to enhance the experiences of our students and families."
As the National Science Foundation continues to call for an increase in the number of young people from populations that are underrepresented in the sciences to enter technical careers, Science Bound empowers Iowa students of color to pursue college degrees and careers in STEM fields. The program engages middle and high school students from Des Moines, Denison, and Marshalltown. The students participate in a nine-year program that starts when they enter eighth grade and continues until they graduate from college.
As the program grows, this year more than 400 students in grades 8-12 and their families will participate in Science Bound and 160 program graduates will attend Iowa State. Another 135 program graduates have earned bachelor's degrees from Iowa State.
For more information about Science Bound, visit www.sciencebound.iastate.edu. For more information about INSIGHTS Into Diversity magazine, visit www.insightintodiversity.com.
Key contacts
Alexis Campbell, director, Science Bound, Iowa State University School of Education, alexish@iastate.edu, 515-294-8173
Cathy Curtis, communications director, College of Human Sciences, Iowa State University, ccurtis@iatate.edu, 515-294-8175.
News