Community Alliance
The Community Alliance provides a structure for Iowa State Extension and Outreach, community organizations, agencies, and businesses to participate in the ISU 4U Promise. Given that the long-term objective of the ISU 4U Promise is to maintain a college-going pathway for youth attending King and Moulton elementary schools, the Community Alliance aims to align with support systems for in- and out-of-school education. We believe the community organizations that service the youth and families of these two schools are in integral aspect of the success of the ISU 4U Promise.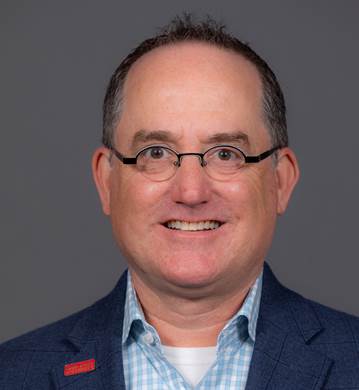 Paul Gibbins
1625 Adventureland Drive, Suite A
Altoona, IA  50009
(515) 957-5777
pgibbins@iastate.edu
Paul Gibbins serves as the leader for the Community Alliance for ISU 4U Promise. The Alliance members are all working to increase the opportunities for the families of King and Moulton elementary schools. All are welcome to join the Alliance by emailing Paul.  He also serves as the regional director of ISU Extension and Outreach in Polk County, providing leadership and educational opportunities in 4-H youth development, family life, nutrition, ag and natural resources and community/economic development.
Active Community Alliance Members
Marc Hendel, Senior Researcher and Data Manager, ISL Education Lending
Nayeli Hurtado, Linea de Ayuda Coordinator, Office of Latino Affairs and EMBARC
Audri Lu-Uhlken, Community Schools Coordinator, Moulton Elementary, Des Moines Public Schools
Jean Minahan, King-Irving Neighborhood Association
Al Perez, Community Schools Coordinator, King Elementary, Des Moines Public Schools
John Preston, Volunteer Manager, Community Youth Concepts
Anna Sunstrom, Volunteer Outreach Manager, Everybody Wins! Iowa
Dr. Jacqueline Thompson, Pastor, Burns United Methodist Church
Erin Valerio-Garsow, Academic Advisor, College of Liberal Arts and Sciences, Iowa State University (formerly with GEAR Up, Iowa College Aid)
Cheryl Werner, Education Coordinator, United Way of Central Iowa
Would your organization or business like to join the Community Alliance? Contact Paul Gibbins for more information.
Need More Information?
Paul Gibbins
Executive Director
Polk County
Extension and Outreach